[VIEWED 13294 TIMES]

SAVE!

for ease of future access.
Posted on 09-16-14 8:42 AM
Reply
[Subscribe]
Login in to Rate this Post: 0

?

A Nepali pastor sentenced to twelve years in prison for slaughtering a cow has been released early after a court declared him not guilty on July 17. Reverand Chhedar Lhomi Bhote, 37, had served two years of his sentence.


Bhote was arrested in October 2012, after a Hindu mob burned down his home in northeastern Nepal, where he and his wife were ministering to Tibetans. The mob accused him of eating beef, which is taboo in Nepal, but not actually illegal for non-Hindus, and of killing a cow. Although the law is rarely enforced, intentionally slaughtering a cow, a sacred animal to Nepal's majority Hindus, is punishable by up to 12 years in prison.


Hindu society is very sensitive to how other faiths regard their sacred animal. Some Hindu groups have recently alleged that Christians encourage new converts to show disrespect to Hindu symbols, including the cow. These reports are causing anger and accusations of forced conversion in Nepali society.
A Hindu protest group called Vedic Sanatan Hindu Rastha Nepal, recently brought cow slaughter into the spotlight by carrying out a month-long hunger strike. Hindu holy man Yuva Sant Shri Shrinevasacharya led the strike, declaring, "Hindus, Hindu gurus, and other organizations should unite to fight against the growing number of crimes against our identity and culture. We will no longer sit aside and watch as cows are slaughtered in this sacred land of our ancestors."
Hindu groups are linking cow slaughter to faith conversion - two issues that many Hindus find unacceptable in the Hindu-majority country. In addition, missionaries and Christian NGOs are often accused of using promises of money and education to lure poor non-Christians into the faith.
Reports show that Christianity is among the fastest growing faiths in the country where more than 75 percent of the population is Hindu. According to Operation World, although Nepal's Christian population is only 2.85 percent, the rapid growth of Christianity - contrasted to the declining numbers of Hindus- is a major concern for Hindu leaders.
The 2001 census showed the Christian population to be 180,000; by the 2011, 375,699 identified themselves as Christian, more than double from ten years prior.
The number of churches in Nepal has also increased substantially. In the Banke district alone, the number of churches has quadrupled from 10 to 40 since Nepal became a secular state in 2006 following the deposition of its king.
Kamal Thapa, the leader of the Hindu nationalist Rastriya Prajatantra Party Nepal (RPP-Nepal), has been vocal about the issue. He recently said that, "US dollars are being poured into the country to lure an innocent Hindu population to convert to Christianity." According to Nepali law, an individual has the right to change their religion and practice the religion they wish; there is, however, a prohibition against attempting to convert people, and the line is often blurred.
Yuva Sant Shri Shrinevasacharya laments that Christians, funded by aid agencies, are "helping to destroy the legacy of Hinduism in Nepal," adding that, "so far, our protest has been peaceful, but if cow killing and conversion continues, we will have to use other means."
Accusations of Christian proselytism have intensified at a time when Nepali Hindus are also seeing their country become more secular, which they fear will "dilute" the Hindu population. They are also growing more confident in asserting their authority over Christians because of the success of Hindu nationalism in neighboring India, which saw a Hindu-led government elected in May. During a recent visit to Nepal, Narendra Modi, India's newly elected prime minister, exerted pressure on Nepal's Prime Minister Sushil Koirala, to heed the country's Hindu culture.
Christian leaders claim that the state has not fully accepted its secular identity and continues to favor Hinduism. They also recount that Christians continue to face persecution in society. In December 2013, a church building and the homes of four Christian converts were set on fire. In April of this year, Christians and other religious minorities were asked to "reconsider their faith" ahead of a new plan requiring all Nepali citizens to register for an identity card.


Posted on 09-16-14 9:46 AM
[Snapshot: 84]
Reply
[Subscribe]
Login in to Rate this Post: 0

?

Why so much posting these days regarding Religions? Why all we can't live as NEPALI?
Posted on 09-16-14 11:10 AM
[Snapshot: 185]
Reply
[Subscribe]
Login in to Rate this Post: 1

?

Liked by
This is the problem with majority of Nepalese should the matter of identity, nationality, & religion arise they back down. Chhati maa haat raakhera aafno rastriya gaan gaauna Ta lajaauchhan aru Ta k kuraa garnu raa! Who would voice the concern when our identity, religion is in crisis. Before you ask us (Hindus), why don't you go and ask the converts, dharmaa ko namm maa byaapaar garney dalaals why they had to spread the virus called Christianity exploiting ignorant Nepalese. Ask them why could they not leave as "Nepalese"
.Hindus have always lived in harmony and have always been living as Nepalese. No need to suppress this, we need to voice this even more.
Posted on 09-16-14 12:21 PM
[Snapshot: 197]
Reply
[Subscribe]
Login in to Rate this Post: 1

?

Liked by
"ति शैतान हिन्दुहरुको लागि गाइ भगवान हो !
हामी प्रभु इशुको भक्त क्रिस्चियनहरुको लागि पाकवान हो !"
- नेपाली क्रिश्चियन पास्टर
"According to vedic way of thought, everyone is advised to do good to others namely not only to the human society but also to living beings other than human beings. We are not cow worshippers as others wrongly interpret it, but we are grateful to the species of cow for supplying milk to the human babies and the sentiment is so fine that simply for supplying milk the cow is accepted as one of the seven mothers." -
Srila Prabhupada
हामी हिन्दुहरुको दृष्टिकोणमा गाइ !
हाम्रा नेपाली क्रिश्चियन दाजु भाइ दिदि बहिनिको दृष्टिकोणमा गाइ !
हामि हिन्दुहरु गाइमा आमाको स्वरुप देख्छौ !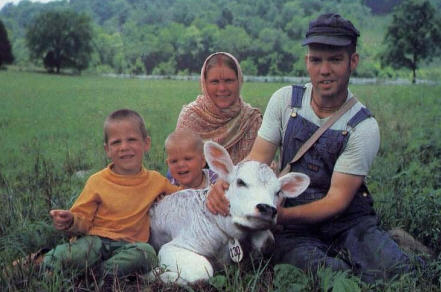 तर हाम्रा नेपाली क्रिस्चियन दाजु भाइ दिदि बहिनिहरुको लागि त् हाम्रो गौ-माता भोजन मात्र रहेछ !




ॐ

सर्वेशां

स्वस्तिर्भवतु

।


सर्वेशां

शान्तिर्भवतु

।


सर्वेशां

पुर्णंभवतु

।


सर्वेशां

मङ्गलंभवतु

।


ॐ

शान्तिः

शान्तिः

शान्तिः

॥
1: May there be
Well-Being
in
All
,
2:
May there be
Peace
in
All
,
3:
May there be
Fulfilment
in
All
,
4:
May there be
Auspiciousness
in
All
,
5:
Om
Peace
,
Peace
,
Peace
.
Posted on 09-16-14 1:36 PM
[Snapshot: 341]
Reply
[Subscribe]
Login in to Rate this Post: 0

?

Oh yeah! Our own modern Valmiki is on the rise here in Sajha.
Posted on 09-16-14 2:08 PM
[Snapshot: 381]
Reply
[Subscribe]
Login in to Rate this Post: 0

?

Nas, my friend, What about भैसी ?
भैसी को ममचा, छोइला त खान्छौ होला कुपुकुपु ? दुध, दहि, पनीर, महि, घ्यु दिने भैसी चाही पकवान, अनि तेही चिज दिने गाई चाही भगवान ? कसरि ?
Last edited: 16-Sep-14 02:08 PM
Posted on 09-16-14 2:14 PM
[Snapshot: 393]
Reply
[Subscribe]
Login in to Rate this Post: 1

?

Liked by
@IT_GUY: bhaisi ko mutra paan ta gardai nau ne..bhaisi ko gobar le ghar ta lipdainau ne..
LOL
Posted on 09-16-14 2:32 PM
[Snapshot: 419]
Reply
[Subscribe]
Login in to Rate this Post: 0

?

So myfriend GoneCrazy: Do u think Cow Urine and Cow Dung are more special than that of Buffalo, Goat or any other mammal ? Show us some research result so that we can trust you. I don't think cow urine and dung has anything special element which is not in Buffalo, goat or any other mammal.
Last edited: 16-Sep-14 02:32 PM
Posted on 09-16-14 2:37 PM
[Snapshot: 405]
Reply
[Subscribe]
Login in to Rate this Post: 0

?

Simply the reason I would say just as the follower of particular religious belief does not consume pork or cremate bodies after death, the Hindu people consider cows as sacred ( BTW I consume Beef and Ruth's Chris and Cattle House - medium cooked is my favorite). Most of all arrogance has its limits and cannot be pushed at the expense of others innocence or weakness.
Posted on 09-16-14 2:56 PM
[Snapshot: 405]
Reply
[Subscribe]
Login in to Rate this Post: 0

?

आइ.टी ब्रो
,
हाम्रो सनातन धर्मले गाइको महत्व बुझेर उसलाई एक्जल्तेद स्तातास देको हो ! गाइ एक मात्र जन्तु हो, जसले हामिलाइ थोरै लिएर, धेरै दिन्छ ! तेसैले हामी गाइलाइ "अन्नपूर्ण" पनि मान्दछौ !
"The cow, according to the Vedas, provides four products for human use:
(i)
Godugdha (cow milk):
As per Ayurveda, cow milk has fat, carbohydrates, minerals and Vitamin B, and even a capacity for body resistance to radiation and for regenerating brain cells.
(ii)
Goghruta (ghee):
The best ghee, it is, as per Ayurveda useful in many disorders. In yajna, it improves the air's oxygen level.
(iii)
Gomutra (urine):
Eight types of urine are used for medicinal purpose nowadays, among which cow urine is held to be the best. The Americans are busy patenting it. It has anti-cancer, anti-bacterial, anti-fungal and antioxidant properties.
It has immune-modulator properties, which makes it useful for immune deficiency diseases. In the classics there are many references to cow urine as a drug of choice. Even the Parsis follow this practice.
Lastly, (iv),
Gomaya (dung)
is considered as valuable as Gomutra and used to purify the environment, as it has radium and checks radiation effects.
Ancient Hindu wisdom on the medicinal properties of cow urine is borne out by two patents granted in the US for cow urine distillate (Patent numbers 6410059 and 6896907).
Even China has granted the distillate a patent as a DNA protector. A global patent has been granted for cow urine, neem and garlic as a pest repellent and for fungicidal and growth promoting properties for different crops (WHO 2004/ 087618A1). A US patent has been granted for strains from Sahiwal cow milk for plant growth promoter phytopathogenic fungi controlling activity, abiotic stress tolerating capability, phosphatic solubilisation capability, etc. And CSIR has filed for a US patent for amrit pani, a mixture of cow dung, cow urine and jiggery, for soil health improvement properties.
These claims were initially made in the Charaka Samhita, Sushrut, Vaghbhati and Nighantu, Ratnakar, etc. They prove the utility of cow dung and urine for sustainable agriculture as well as for disease prevention."
"भैसी को ममचा, छोइला त खान्छौ होला कुपुकुपु"
आइ.टी ब्रो
,
म कसले के खान पर्छ, के खान हुन्न भने बिसयमा जाँदिन ! मान्छेको आफ्नो सोच अनुसार उनीहरुले खान्छन ! एक बर्ष अगाडी मेरो सोचमा परिवर्तन आयो ! मेरो सोचमा मैले खाने मासु कसरि र कता बात आउँछ भन्ने प्रश्न उठ्यो ! तेही प्रश्नको जवाबमा मैले, मैले खाने मासुमा निर्मम हत्या गरिएका जन्तुहरुको चित्कार पाए ! त्यो दिन देखि मैले अरु जीवजन्तुको मासु नखाने निर्णय गरे !
अचेल म भैसीको होइन, क्याबेजको मोम्चा अनि मश्रुमको छोइला कुपू कुपू खान्छु !
Posted on 09-16-14 2:56 PM
[Snapshot: 458]
Reply
[Subscribe]
Login in to Rate this Post: 0

?

My two cents is that there are established law and orders. Anything beyond that is merely belief and customs. You cannot impose your belief and rituals to others. If the nation doesn't consider eating beef as a crime then what you think of cow should have very little to do with everybody else. I don't eat beef, but I surely don't care whether anybody else does or not.
Posted on 09-16-14 3:00 PM
[Snapshot: 462]
Reply
[Subscribe]
Login in to Rate this Post: 0

?

My only one concern is why should we punish those innocent people want to eat beef ? If they want to eat they should be free to get their food.
Posted on 09-16-14 4:55 PM
[Snapshot: 535]
Reply
[Subscribe]
Login in to Rate this Post: 0

?

Although I do not want to compare Humans with Animals. If a human wants to eat a human being and kills one, why is he/she punished? Because it is against the law. Simple, if you kill cow in Nepal, it is against the law and punished.
"In Paris, act like a french" bhanne ta sune kai hola. Similarly, the country which values the cow and prohibits one from slaughtering the cow, you should not do it. It is as simple as this.
Posted on 09-17-14 9:14 AM
[Snapshot: 826]
Reply
[Subscribe]
Login in to Rate this Post: 0

?

Myfriend GoneCrazy: Law is changed time to time. If there is law like that then it should be changed according to the new constitution. And I am confident that it will be changed one day.
Nepal has legalized gay marriage and abortion. Does Hindu religion allows this ?
The same way they will legalize this too. Lets wait and see.
Posted on 09-17-14 9:49 AM
[Snapshot: 848]
Reply
[Subscribe]
Login in to Rate this Post: 0

?

@IT_GUY: No harsh feeling. But the law does not change because of the minority, its always the majority rule. So, for this case, majority of Nepalese are against the slaughter of cow and I believe it will never pass in the House.
As for your question, the gay marriage and abortion, I believe we are more liberal Hindu. But for the case of slaughter cow, I would take this to different level.
You may call me hypocrite but I do eat beef. :)
Posted on 09-17-14 11:00 AM
[Snapshot: 895]
Reply
[Subscribe]
Login in to Rate this Post: 0

?

Lets suppose there was a famine in Nepal. All the animals died except for cows who miraculously survived. Now in order to survive wold you eat those cows or starve yourself to death. All this cow killing for Hindus and pig killing for Jews and Muslims is nothing but bullshit.
Posted on 09-17-14 12:05 PM
[Snapshot: 932]
Reply
[Subscribe]
Login in to Rate this Post: 0

?

@BathroomCoffee: Look at some of the great famine in the history. You would find the practice of cannibalism.
http://en.wikipedia.org/wiki/Cannibalism
Read the first sentence where you will find that cannibalism is practiced in some of the culture too. Does that mean, you should be allowed to kill human beings just because you are hungry??
Posted on 09-18-14 11:04 AM
[Snapshot: 1141]
Reply
[Subscribe]
Login in to Rate this Post: 1

?

Liked by
@BathroomCoffee Lets suppose there was a famine in Nepal. All the animals died even cows, no miracles here as you want. But your brother/sister are alive.
Will you eat them to survive or starve yourself to death?
Posted on 09-18-14 2:07 PM
[Snapshot: 1192]
Reply
[Subscribe]
Login in to Rate this Post: 0

?

Well We Hindus don't want to say we told you so but we are going to say it anyway 'WE TOLD YOU SO' Even after the outbreak of mad cow disease (BSE) or in humans known as Creutzfeldt–Jakob disease (vCJD or nvCJD from beef consumption things have gone from bad to worse where now scientists in their latest studies are reporting that the beef industry is highly damaging to the environment .
As reported in the BBC ,
'A new study suggests that the production of beef is around 10 times more damaging to the environment than any other form of livestock.Scientists measured the environment inputs required to produce the main US sources of protein.
The research has been published in the Proceedings of the National Academy of Sciences.
While it has long been known that beef has a greater environmental impact than other meats, the authors of this paper say theirs is is the first to quantify the scale in a comparative way. '
The Huffington post further states,
'beef production releases five times the amount of greenhouse gas emissions as the average of other meats and animal products. Nor is that all: Beef requires 28 times more land, 11 times more water, and six times as much reactive nitrogen as the average of the other categories, according to the study.'
The Guardian goes further by commenting
'Beef's environmental impact dwarfs that of other meat including chicken and pork, new research reveals, with one expert saying that eating less red meat would be a better way for people to cut carbon emissions than giving up their cars.
The heavy impact on the environment of meat production was known but the research shows a new scale and scope of damage, particularly for beef. The popular red meat requires 28 times more land to produce than pork or chicken, 11 times more water and results in five times more climate-warming emissions. When compared to staples like potatoes, wheat, and rice, the impact of beef per calorie is even more extreme, requiring 160 times more land and producing 11 times more greenhouse gases.'
Time to stop eating Mother Cow to save Mother Earth