More by 2018
What people are reading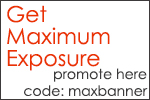 Subscribers
[Total Subscribers 0]
:: Subscribe
[VIEWED 552 TIMES]

SAVE!

for ease of future access.
Posted on 01-11-18 10:35 AM
Reply
[Subscribe]
Login in to Rate this Post: 0

?

A great product to buy for Nepalese.
This portable water filter straw filters 1500 liters of water.
You can buy this as a gift for family in Nepal for their daily drinking water. Will last for 2 years if they drink 2 liters of water a day.
| | |
| --- | --- |
| List Price: | $29.99 |
| Price: | $23.39 |
| With Deal: | $15.99 |
| You Save: | $14.00 (47%) |
Price valid Today ONLY
ONLY TILL SUPPLIES LAST
Portable Water Filter Filtration Straw Purifier Survival Gear, Etekcity 1500L Emergency Camping Equipment 3-stage Filtration, 0.01 Micron, Survival Kit Hurricane Storm Supplies
3 STAGE ADVANCED FILTRATION: includes pre-filter, antibacterial activated carbon filter and 0.01 Microns hollow fiber UF membrane inline filter; removes 99.99999% of waterborne bacteria, such as salmonella, cholera, and E.coli; removes 99.9999% of all protozoa, such as giardia and cryptosporidium

SAFETY TESTED: This water purifier has been tested by the TüV SüD Institute and meets EPA Water Quality Standards. The pouch complies with the FDA's Food Contact test in accordance with 21 CFR 180.22 to ensure maximum quality and safety

DEPENDABLE ACCESSORIES: The filter kit comes with a foldable water pouch for collecting water, a longer straw to attach to the filter, and a syringe for cleaning and lifetime extension

PREPAREDNESS: Small and lightweight, ideal for backpacking, camping, hiking, scouting, and more. Store in emergency preparedness kits and survival bags to constantly be prepared for when disaster strikes

FILTER MORE: This filter will provide up to 1500 liters of safe drinking water from any source like creeks and streams whether clean or dirty
---
Please Log in! to be able to reply! If you don't have a login, please register here.
Within last 30 days
Recommended Popular Threads
Controvertial Threads

TRUMP 2016!!! Here is why?
Vote for Hillary for President not Bernie 2016
Cryptocoin Mania bitcoin ether
How to Start a new Business?
किन पढ्नु अमेरीकामा???
Advance Parole with TPS
Some Nepalis are not real Nepali.
Tax experts need salah
काठमाडौँमा जग्गा किन्ने विचार
America le lakhetni bho 15 yrs pachi
TPS extension in 2018
American says Shithole Countries like Nepal
QA HELP
saving garna kati garo ho?
Loan help
Cloud and Java Positions Open
White Americans HATE Brown ppl working at 7-Elevens & Gas stations - ICE
TPS Extension Nepal 2018 Efforts:
SAN dai sita refund kasari magni hola
Market, Money, ALt Coins, Crypto, Bitcoin

Crypto Marktet, Investment, Coinbase, Gdax,
TRUMP 2016!!! Here is why?
Vote for Hillary for President not Bernie 2016
NOTE: The opinions here represent the opinions of the individual posters, and not of Sajha.com. It is not possible for sajha.com to monitor all the postings, since sajha.com merely seeks to provide a cyber location for discussing ideas and concerns related to Nepal and the Nepalis. Please send an email to admin@sajha.com using a valid email address if you want any posting to be considered for deletion. Your request will be handled on a one to one basis. Sajha.com is a service please don't abuse it. - Thanks.