[VIEWED 30163 TIMES]

SAVE!

for ease of future access.
The postings in this thread span 2 pages,
go to PAGE 1
.
This page is only showing last 20 replies
Posted on 08-23-11 12:35 AM
Reply
[Subscribe]
Login in to Rate this Post: 4
?
Liked by
This is respone to previous post made by nice_guy_with_mba
Nice_guy_with_MBA
and any other people who are thiking to return back to Nepal for good. Well, let me be the one to break the bad news, ITS NOT !
Returning back for Rs. 30K/month job is not a wise idea, not even for Rs. 50K/mo !

Let me elaborate it in way that you will understand;
1. Dirty Politics: You will say, when have I ever cared about it ? Never participated in any hooligan acts or rallies.... and afterall when had Nepal had stable and good government ? I just dont give a damn......
BUT, then you were young and were dependant upon your parents earnings. Now, you dont and can't want be dependent upon them ? or rather want to help them to live by your earnings?
Its then politics interferes with your life.
Just going to office on public or private vehicle becomes like a jungle safari. Regular traffic jams at every nooks. Then unwanted rallies blocking more than half of roads every day. Unexpected chakka jams, every now and then without any concrete reasons are makes your journey to and from your workplace feel like hell.
Yes, I have been through it.
2. Money:
Nrs. 30K/month is NOT A BIG AMOUNT if you plan to live in Kathmandu. Even a Bank Teller makes 25K here.
Funny, a mason (DAKARMI) who works building houses, charges Rs. 750/day plus Breakfast & Lunch. A Labor (Jyami) charges Rs. 500/day plus breakfast & lunch. So, Rs. 30,000 is actually NOT ENOUGH for a family (4 people) with their own home in KTM.
Price of Tomato & Potato till Rice, Grains, Meat are MUCH MORE EXPENSIVE than USA in Nepal. And if you plan to eat out (somewhere Hygenic) then Rs. 1000 for a lunch per person is not a big bill. There are street food stalls too, but you will to take huge risk with your health to test how strong your immune system is by drinking contaminated water, cooked rotten vegs, expired meat products, food cooked in recycled oils (food cooked for more than 5 days in same oil), etc. You can get a lunch for one for ard. Rs. 100- Rs. 200, but you will have to spend more than Rs. 5K in medical bills later.
Medical expenses are way too expensive here in Nepal due to most of us dont Insure. Also Insurance over here dont cover complete medical charges. They pays somewhat 5000-10000 per year but take premium ard. 12,000 per year. So you will be fool to even insure.
A doctors visit in good nursing home (Norvic) costs Rs. 450 per visit. If you get admitted then nursing home will Not discharge you until they withdraw minimum 50K - 100K from your bank account by making you do numerous tests frequently. A normal single room in a nursing home costs ard. 2500 - 5000 per night. So, you can imagine how much you need to save for your health. You whole year savings will get lost with one medical emergency.
3. Luxury:
Well, if you plan to buy a car over here the cheapest one costs Rs. 800K, Tata Nano which is prices Rs. 100K IC in India. Its annual insurance & taxes will cost you another 50-60K per annum. The most common one in the City; Hyundai Santro, Maruti Zen, Alto costs ard. 1500K-2000K.
If you plan to buy a land and build a house within the Valley then you need at least Rs. 10 Million to 20 Million for 4-5 annas land with 2-3 storey home.
In terms of Wine & Dine, the city offers lot of options from Bhatti's (Un-Hygenic) till top 5 Star bars & pubs. Food in bhatti's are sometimes even better than 5 star ones, but you need strong immune system after having the meals to not fall sick.
If you are thinking of Marriage, then set aside at least Rs. 1.5 Million to 3.0 Million for the function, party, clothes and jwellery.
If you think you can always earn that money by working for someone else in Nepal. Then you are dreaming my son. Cutting all the expenses, it will take more than 10 years for you to save 1.5 Mil (if your salary is Rs. 30K/month)

4. Security:
Well, lets say if you are foriegn return and have lot of greens stashed in bank or home. Then you are always prime victim for Kidnappers & Corrupt Govt. officials (IRS, we call it IRD in Nepal though).
You will either need to hire good tax auditor who works not on salary basis but on % of total amount that you have to get legitimised.
Or you will have to bribe tax officers to cook the books correctly and legitimise the green that you bring in this country.
Even the remittance money that you send from US to Nepal, has to be shown as income and pay tax for that by the reciever. Else, that kind of money becomes illegal.
Above from those top level crocodiles, who will be preying over you for greens there exist whole bunch of other thugs who will be trying to get hands over you.
If you think you are smart just because you have cash and you just returned from US of A, maan then you are mistaken.
In public transport, you cant argue with any one not even KHALASI, he will have big mouth and words than you. He will make you feel you are on his mercy while travelling on his micro or bus, despite having paid for the fare.
Taxi drivers will give you run out of your money within few kilometers. From Airport to New Raod, in Kathmandu fares of taxi would vary from Rs. 200 - Rs. 600 based upon the taxi meter tweaking. So, more guillible you are, more advantage these people will take.
But if you think you are some kind of Sunny Doel in olden bollywood movies, who can revolt, then you are in BAD LUCK to be in KTM.
Never get into fight against Khalasi, drivers, waiters, parking lot toll takers, etc. These low level workers have good connections and soon make you pay for it by beating you so bad that you might end your life. Or making issue so terrible you might not leave home ever. Protests, rallies even Chakka Jam just becasue you put hands over them. It may sound far fetched in USA, but such things have happened in Kathmandu many many times.

Plus there are many political parties youth wings, these people might come anytime to your house and rob you, threaten you for whatever reason, while police and law will sit blind & mute watching whole episode like some hindi masala entertainer. These youth groups recruit people who have no job and are notorious ones, olden days tole dada's. They will do anything for money. And if they know you have money, then they will get after you in the name of donation, raffle, charity, etc first. Then in the name of security, community service, etc they will ask regular money like in hindi movies - HAFTA.
You will get tired before starting anything new in Nepal. If you start a new business, then these hooligans from different parties will come and ask for donation plus they will force you to hire one of them. No qualification, No skills required, just hire them else face the consequences. For e.g. if you hire one from party 'A', then party 'B', 'C',...till 'Z' will knock your door either pay compensation for not hiring their people or hire one from each of their groups. Finally you will have to shut down whole buisness. Recent example Surya Nepal Garments Shutdown.... Even Gyane (Former King) couldn't withstand these hooligans, how can you and me ! Think !!
5. Family:
You can get constant love and care from your family, thats one thing which motivates you to get back to Nepal. But, you are forgetting, in Nepal its not just your family you need to deal there is whole branches of extended families... mama, kaka, thulo buwa, bhanja, bhatij, fufu, etc etc .... These people will constantly nag you for a month or two for this and that.

Believe me, you will meet lot of gold diggers too, which will be hard for you to not get interested with them.

They will flunk you western life style in Nepal itself.
& If you think you can get away with one night stand...
then ohhh boy you are so mistaken....

Consequences are so drastic that you might ultimately fall in to trap of getting married with that girl.
Believe me confrontations in Nepal are not so easy like in US, where both parties say what they have on mind and finally come to some compensation medium. From next day, life becomes normal.
In Nepal confrontation cases run for days if not months long. Families gets involved, relatioonships get broken.
You might get unwanted calls every now and then threating your life if you dont do what the other party says. Even after you pay off the debts for any issue you will be constantly reminded of your mistake every now and then by your family members (immediate and extended) and your eneminies making your life in Nepal like a hell. Leg pulling, making you feel smaller than others are some of most popular hobbies of Nepali people.

So anyone who thinks Nepal is better place to be in After studies, even after reading this. Then from my own experience, you are already doomed. Not even Pashupatinath will be able to Help You !

All the content in this post are only my opinion, which are based upon TRUE EXPERIENCES of many foreign returned Nepali's. Who most of them have luckily made way back to foriegn land, while some are still repenting in Bhatti's...
The postings in this thread span 2 pages,
go to PAGE 1
.
This page is only showing last 20 replies
Posted on 08-23-11 9:12 PM
[Snapshot: 2019]
Reply
[Subscribe]
Login in to Rate this Post: 1
?
Liked by
Every country (place) has its own pros and cons. That being said, it is not the place, but the mind and the attitude that actually matters - you decide!
Posted on 08-23-11 9:21 PM
[Snapshot: 2065]
Reply
[Subscribe]
Login in to Rate this Post: 0
?
Nepal is not bad as said..It have both PROS N CONS so as USA AUSTRALIA n UK ..
but being back in your own country gives you a niece feelings..surrounded by yours..
for a few days it seems hard n all then you 'll get used to with eventually..thats where we were born n grew up..
Posted on 08-23-11 10:12 PM
[Snapshot: 2004]
Reply
[Subscribe]
Login in to Rate this Post: 2
?
Liked by
After 16 years living in the US, I spent a year in Nepal last year. I was no longer driving my own car, forget about my car, I couldn't even look straight while in a cab..the cows, the dogs, the people, the bikes, cabs, cars, suvs all in one small road was crazyy..so most of the time I was getting rides from people in their bikes..some youth bike riders often told me that they are driving me the long way cuz they dont have their licenses yet lol...and I had to fear with them for getting caught by these bribe seeking cops..once we got caught..but savvy me, somehow got the kid outta trouble..i had to vouch that please let us go, he really has his license at home and we need to reach the hospital like NOW......LOL..there is still humanity in Nepal, he did let us go..in US that would not be the case!!
Anyway, interms of attire, I was not wearing my shorts no matter how hot it was--I was wearing sarees and kurtas, always afraid of getting caught in the bike wheels..or tripping on it while walking..and have I mentioned the ever changing fashion designs of these traditionals clothes..the boutiques..the designs..the competition in female fashion was outrageous...I could hardly keep up with it but then I was reminded that being from the US, I should not be soo greedy not to wear the expensive clothes neither bargain so much at these expensive boutiques..I had somehow offended my relatives by bargaining so much? Nevertheless, I did bargain where I felt it was needed and I did not bargain where I felt the price was right..
Now bargaining with the cab drivers is something to avoid... it is a common practice for the cab driver 2 make his meter go fast..but through numerous cab rides, I had memorized exactly how much my routine commute costs and only gave that much...I also every now and then i tipped the honest drivers...because you really feel like the city has lost all its honest drivers at times..Not just do these cab drivers rip you off--some times they drive you nuts..example, once my cousin and I were taken through muddy roads when clearly we were going to a wedding party--he had windows that would not shut and made sure the mud would splash on us.. the driver was a MORON, who was also DRUNK..we pleaded the moron to please drop us off as we feared for the safety of our lives..he was laughing hysterically and did abondon us in the middle of no-where and he stinked like a rotten rat when he asked us for money...we gave him some money and he splashed us once more before taking off and again laughing hysterically.......NOT a pleasant experience..but my cousin and I still laugh about that particular wedding journey..
So, YES people will try to rip you off..life is crazy there..you don't get to shower every day..def not with more than a bucket of water anyway..you realize how much water a bucket of water actually is...and getting 8 glasses of water to drink every day can be difficult due to availability issues..hot water is a luxury just as much as electricity..Overall, the year went by nicely for me...I did get sick but so did a lot of people even though I never ate street food, you just have to be careful on what you eat no matter where you eat!! so No Its not the most healthy place on earth, BUT it was my home..I was not a stranger there..by brown skin a lot of sudden looked so white there, and the shopkeepers never ever doubted my ability to buy something when I walked in their store.I knew a lot of people and a lot of people knew me..I knew those roads, those temples and they knew me right back.. I guess the best way to have the best of Nepal is to live a low-key life..keep your mission in your heart..work hard..be nice, be positive, love what you have in your country..nobody doubts your existence there as they do here abroad..
I truly loved my year long stay in Nepal and will definitely go back there permanently when the right time comes for me and so will my life time of earnings.. I do plan on getting that hard earned money-every penny of it back to support my country in whatever form that I can...I love Nepal and Nepal needs our love!! I have experienced too much racism, sexism, and every possible ism in the US to not appreciate the diverse and culturally rich Nepal...our country truly is rich in so many ways and has potentials to become so much better than the US that I would hate to term it "unliveable" though it is harder to live there than most ppl can ever imagine.........
Last edited: 23-Aug-11 10:17 PM
Posted on 08-23-11 11:49 PM
[Snapshot: 2333]
Reply
[Subscribe]
Login in to Rate this Post: 0
?
I agree with you PaulinaDidi anytime.. I feel the same.
Posted on 08-24-11 4:25 AM
[Snapshot: 2496]
Reply
[Subscribe]
Login in to Rate this Post: 0
?
Including me... 99% others in Sajha and 99.5% of Nepali living abroad will not return to Nepal if they can.
Everyday roughly about a thousand Nepali people leave Nepal and only a few return back "permanently". In my seven years stay in UK, I have seen two people who were well settled here, who decided to go back.... ( i wont count those who were deported or had to leave because of certain circumstances)
Another fact, ask any Nepali of working age in Nepal.... 99% will grab the oppertunity to go and get settled in western world....
What I am trying to say is, I am no saint. I know what is the right thing to do, but I cannot do it. For example, almost everyone who smokes or drinks knows it harm them, they know shey should not drink/smoke, but no all can do it.....
Posted on 08-24-11 10:46 AM
[Snapshot: 2696]
Reply
[Subscribe]
Login in to Rate this Post: 0
?
Didn't expected so many hits and replies...
Well all the opinion are mine ... but are based upon the true events and experiences....
Good to see good feedbacks, suggesstions, sarcasm, criticism, etc....
Its your life and its completely your decision, HOW you want to live your life.... !
BUT WHAT HAPPENS when its not just about YOUR LIFE ?

AGE & Responsiblities in Life will keep on increasing ...

First you wanted to study hard and earn good grades, then opt for good job then wanted GOOD LIFE ...

its simple mantra we all lived by.
I dont want to take pot shots on any sarcasm made on this thread, but we all know, its easy written on sajha than done.
To speak, lecture on Sajha, talking about patroism and painting good picture of Nepal after studies by working over here sounds pretty good & even logical too at times.... BUT !
There is one saying;
"Buddhiman Lai Buddhi Le Haraune, Balwaan Lai Bal Le"
But how can you win, when there are all MURKHA's in this country. Only way you can win against fool is you need to become much bigger fool.
By Calling Politicians, Hooligans fool I dont mean they dont have any grey cell matter. But only a fool puts himself before his country and shuts his eyes for his benefit while harming country. At the end of the day, if a nation is not strong, it doesn't matter how strong its citizens are; physically and economically.
One small scenario could be;
In Valley you can find many people who are ARABPATI .... Ya you read it correct ARABPATI ... not just Karodpati.
Anyone owing few ropani's of land in Durbar Marg, New Road, BaghBaazar or any other major commercial area are considered Arabpati due to hefty land price/anna.
Now He/She who owns might have gathered that kind of property by deciet, cunning tactics and maybe one of the strongest person in todays world. He might be involved in Evading tax, customs,bribary, etc etc..... causing harm to whole nation, making nation weaker day by day, to make himself powerful.
But what happens when NEpali Money itself gets devaluated, or Real State Bubble Bursts...
When national GDP degrades, its Economic power comes down, when country is decalred politically unstable and highly corrupted.. what will be value of his so called wealth ?
It will just be mud ground where peasant can grow rice or dead people can be buried. When Value of whole NEpal gets degraded it doesn't matter you own land in durbar marg or new road. IT's worth will also be degraded.
This is what most leaders (Politicians, Business Leaders, Planners) has not yet been able to understand yet in Nepal.
So even if you think you know all these and can change the system, These fools controlling the nation wont allow you to do so.
In an ideal world logic works, even if you need to struggle LAW will help but what can you do in LAWLESS Barbaric Society ?
Just my two cents ....
Posted on 08-24-11 11:01 AM
[Snapshot: 2696]
Reply
[Subscribe]
Login in to Rate this Post: 0
?
@SAAMI,
WAY TO GO!!! People like you and your fellow followers makes our country and her citizens PROUD!! Hats off for your opinion. But, here's what we all have to say, "THANX BUT NO THANX". You guys can keep your opinion with you all. I believe everyone using sajha are all grown ups and they have their own ability to make decision, and its better than yours.
Now Coming back to your opinion:
Dirty politics: where in the world is politics not dirty?? You find one country or even one region in the entire world where politics is fair.
Money: I agree with the fact that 30/50K ain't enuff. But your arguement over dakarmi, jyami, doctor's appointment?? Really?? Talk about the daily necessity. Do you really have to go out for dinner or lunch everyday?
Luxury: Who says you have to have a car to leave a luxurious life?? And 1.5-3.0 million for wedding?? I guess you are planning on throwing a party for a city.
Security: "
Well, lets say if you are foriegn return and have lot of greens stashed in bank or home
". Do you have to brag about it?? Or else I don't see one reason people will know about what you have.
I understand it might be little harder first to accomodate yourself after living in a country like USA, where life's much easier (as you all think) but hey, life's all about adjusting yourself. You get used to with where you live and what you have to live with. It wasn't and it isn't easy for all the people living abroad. They have their own issues and problem in their life. But they don't come here and complain like you do. Coz they ain't looser like you. There are people who are trying to make our country proud, there are people trying help our country get recognized in the world. And here you come and post this thread. You don't even deserve to be a Nepalese citizen. You have crossed the limits of your rights.
P.S. You hate yourself being a Nepali. Try being a North Korean.
Posted on 08-24-11 11:10 AM
[Snapshot: 2767]
Reply
[Subscribe]
Login in to Rate this Post: 0
?
geek1 if you are not living in Nepal right now then your words are too harsh. saami has a right to express his opinion without others being offensive to him.
Posted on 08-24-11 11:26 AM
[Snapshot: 2779]
Reply
[Subscribe]
Login in to Rate this Post: 0
?
@Neo,
Why is my word harsh and not his?? Sure he has his right to express his opinion but he should also keep in mind that fellow citizens might be offended with it,
Posted on 08-24-11 11:32 AM
[Snapshot: 2779]
Reply
[Subscribe]
Login in to Rate this Post: 1
?
Liked by
Saami, thanks for the insight. I too have seen the pain in the eyes of the folks that return back to Nepal after their OPT in the US. It's a pain that comprises of failure and a "how will I show my face back home" mentality. Not everyone finds that elusive job they're looking for and when it's apparent that nothing can be done, it is a sad sight. A few of them I'm in touch with regret their decision of going back whereas, the one or two who enjoy it there like it because of their rich parents. One of them pretends to be doing well there but as far as I know, he's living in his make-believe world. Most of us are too darn immature to admit we are wrong or couldn't get that "elusive" career we wanted so we tend to go along with the "grapes are sour" mentality that just ends up making our character fall even more. You are different and I admire that. I'm sure not only I but a lot more have found wisdom in your insights.
Neo, I completely concur with your words. Why is the diaspora here in the US, who are living a life where there is no dearth of basic necessities barging into this thread with their unworthy 2 cents? I'd prefer we leave it to the people back in Nepal to respond so that we could see the true light folks!
Posted on 08-24-11 12:01 PM
[Snapshot: 2863]
Reply
[Subscribe]
Login in to Rate this Post: 0
?
geek1,
He's living in Nepal and writing about his experience out there - about the way he perceives things. I don't see anything offensive there. Everyone's free to express their opinions! What is there that offends you?
Calling someone a loser is very offensive specially when it's not warranted. We don't need to lose respect for each other.
Posted on 08-24-11 12:55 PM
[Snapshot: 2972]
Reply
[Subscribe]
Login in to Rate this Post: 0
?
euta mantri ko chora univeristy of phoenix to mba leyara ngo ko director post khadai cha.. mailay chinayko...
Posted on 08-24-11 2:58 PM
[Snapshot: 3062]
Reply
[Subscribe]
Login in to Rate this Post: 0
?
I am just a lurker here in sajha, but seeing this post I felt like I had to get this off my chest:
Saami,
1stly, you have no idea about how to present a proper unbiased argument. All that you have written, which are categorized pretty well, is presented with such harsh negativity and forced opinion that reading it made me cringe. Why couldn't you just present the facts as they are and let people decide for their own if they want to go or stay?
2ndly, reading your article, I could feel the hate seeping through your words. Is this just something that you brewed up so you could feel better about it? Because it definitely does not read like something you would advice to a person who is unsure of whether to go back or not. You seem to be dis-illusioned that whatever you write holds true meaning, but the matter of fact is, for the readers, it is just your garbled opinion, and stating the obvious - "All the content in this post are only my opinion, which are based upon TRUE EXPERIENCES of many foreign returned Nepali's" - does not in any way lend credibility to the ludicrious points you have made.
Sure, we tout "freedom of speech" when we give out our opinions, but what you present is a rudimentary example of how obnoxious people can really get about having the liberty of freedom. With freedom comes consideration, and you have none/very little of it.
Now to get to some basic rebuttal of your points:
#1 - Dirty Politics
As you have mentioned that whether you are someone who gives a "shit" about politics or not, it's going to affect you. Offcourse its going to affect you. Unless you live on an island all by yourself, growing you own crops, building your own house, you will be a direct or an indirect proponent of whatever politics is being played out in your current situation. Whether you want to partake in that or leave it be, is your choice.
The traffic jam, pollution, etc etc is not a situation that is unique to Kathmandu. The major cities in the world all have this problem on some scale. I know driving in NYC is a btch because I've been stuck in 2 hr traffic delays more than a couple of times. There are people who criticize this fact, and then there are people who are actually trying to reduce this delay by implementing newer laws and trying things out. So my advice to you is, if you aren't helping out, dont get in the way of progress.
#2 - Money
Once again, money is the root of so many problems all over the world. I hope you don't believe that as soon as you cross over the geographical boundary of Nepal you will suddenly encounter money growing on trees all along the sides of the road! Like someone mentioned, here in the US is, on occasion, WORSE than back home. Especially for students who have no option but to slug it through low paying jobs 60 hours a week. Do you know how much time 60 hours per week is? Try dedicating 60 hours a week to a task and continue that for the next four years. You will find you dont have time to do ANYTHING else!
#3 - Luxury
Related to money. So if you don't have enough of #2, then you basically a broke ass guy trying to make ends meet. Welcome to life brother.
#4 - Security
Since when did all the bad guys migrate to Nepal making the rest of the world much safer?
#5 - Family
This is the only point of yours where I agree with you. I miss my family, but not my extended family.
Last words of advice: its good to be realistic; bad to be pessimistic. Most of the people on this planet go through a lot of shit everyday, we all need to keep our heads up and survive.
Posted on 08-24-11 3:22 PM
[Snapshot: 3120]
Reply
[Subscribe]
Login in to Rate this Post: 0
?
AAMA BUDI BHAI BHANEE - GHAR BATA NIKALNEE

USA MA SECOND CITIZEN BHAYARA BASNU BHANDA NEPAL NAI RAMRO HOINA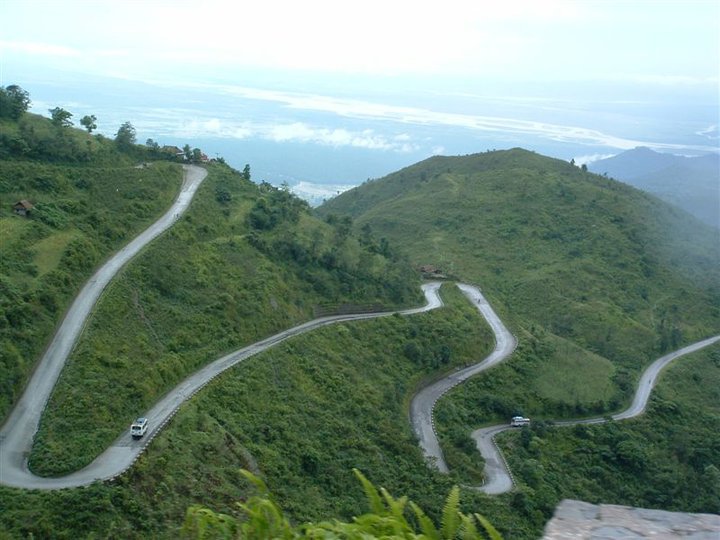 Posted on 08-24-11 4:31 PM
[Snapshot: 3240]
Reply
[Subscribe]
Login in to Rate this Post: 0
?
the grass is always greener on the other side.................................
Posted on 08-25-11 2:26 AM
[Snapshot: 3498]
Reply
[Subscribe]
Login in to Rate this Post: 3
?
Liked by
I am going back its just a matter of time. I am not scared to struggle here nor am I in a depression. I stopped seeing my future here. When I was growing up, I always dreamed to succeed in life and enjoy my moments with my family and my dear ones. I am starting to realize I cannot be happy here just by myself and my parents being back on their own. What am i gonna do even if i am millionaire? I am not trying to discourage anyone or try to argue but I wont be content with my life here even if I will be living in my dreams. America is a great country and I am glad I came here. I came here as a boy and I will leave as a man. "Kudos to the American soil for the transformation of so many ppl including me." There are so many things I fussed and whined about Nepal but after all, I am a Nepali by heart and that what made me who am I.
I hope you guys succeed in this great country and wont forget your poor country and parents back home!!
Posted on 05-13-14 7:43 AM
[Snapshot: 6448]
Reply
[Subscribe]
Login in to Rate this Post: 0
?
I just got back from Nepal and I resonate with what PaulinaDidi has said. Love for Nepal never dies




Posted on 05-13-14 7:58 AM
[Snapshot: 6517]
Reply
[Subscribe]
Login in to Rate this Post: 1
?
Liked by
No offense, the first thing is if you are satisfied whereever you are living, stay there. Money doesnt bring every thing it just gives choices. And please do not complain here that Nepal ma yo chaina tyo chaina, ani phohor ra ghanda matra cha. Tired of listening this shit. its all about self satisfaction. 10 yrs ago i met one person, he was an instructor( trust me his english was excellent) and while the talk between us he mentioned that he lived in usa for 15 yrs and finally decided to come back. I asked him why you are here? ( i was like this nigga is crazy, amrica gayeko manche ni pharkine), he replied me, "din bhari chaharera dulera aye pani, raat ko mitho nindra ta aafnai ghar ko khat ma huncha ni" . Now i am feeling the truth now.....
Last edited: 13-May-14 08:10 AM
Last edited: 13-May-14 08:12 AM
Posted on 05-13-14 11:29 AM
[Snapshot: 6876]
Reply
[Subscribe]
Login in to Rate this Post: 0
?
Comparing US with Nepal is basically like comparing Apples to Oranges. Nepal can never be like US and US can not be like Nepal even if it tries so hard. No matter where we go or live, as a human we adapt.
Posted on 05-13-14 12:29 PM
[Snapshot: 7019]
Reply
[Subscribe]
Login in to Rate this Post: 0
?
Bothers by not having elecricty and water, rest are part of life.